we've been decorating for christmas all over the house this week. every little decoration has a meaning and story behind it. i love christmas because of that reason! there is a meaning and story behind christmas.
last saturday, my family and i enjoyed searching for a christmas tree. ok it wasn't all that enjoyable... we had to shove our way through a whole bunch of poky bushes and trees. i'm pretty sure i heard my dad tell us, "oh! i think i've found the perfect one!" a billion of times. or "they may look good from afar, but they're far from good." cheesy much? yes. but it's awesome.
after about an hour of searching for the "perfect one" we took a break and ate some lunch. while we were eating, my dad looks up the cliff, and of course, spots the perfect one. so he literally climbed up the cliff, and cut it down. to my surprise, it was nearly a perfect tree!
so that was our tree hunting adventure. :)
the next night we decorated the perfect tree. we decided not to do traditional colors because this tree is one of a kind, so we needed one-of-a-kind decorating. instead of greens, reds, and golds we used pinks, blues, and light greens. it was great! this is how the tree turned out...
i have to keep reminding myself that it is a one-of-a-kind christmas tree! ;)


next on the decorating list is the lights for outside. to be honest, our family doesn't go all out for outside christmas lights. my dad get's a little frustrated with those if ya know what i mean. ;) so we put a few lights on our bushes, and some on the trees. i decided to go outside and practice my bokeh photography. how could i not? here are a few of the ones i took...
i'm linking the picture above to sereina's christmas link-up!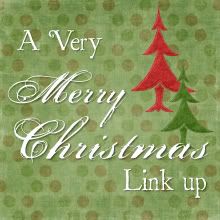 they're not the greatest, but i'm still learning!
we concluded the weekend full of decorating with a nice cup of hot chocolate. the perfect way to end an eventful weekend. now all i need is for christmas break to come faster, plz&thanx!
what does your christmas tree look like? is it a real tree or a fake one?
have a great day!
-kaylee
p.s.- i have some exciting news to share. so stay tuned for my next post if you're interested!