good evening everyone. :) so sorry i haven't been posting as much as i want to. this place called "school" has kept me from blogging lately. i've had so much homework this week being that it was mid-term, and grades were due. anyways, i feel like nothing exciting is happening in my life right now. stress has taken over me! no fun.
some miscellaneous things that have been happening lately...
the beautiful southern utah sunsets. southern utah always has amazing sunsets in the fall. they make me happy :)
this picture was taken from my phone, sorry for the bad quality.

football games. i've grown to love to watch football games! recently, my spanish teacher who is the head coach of our freshman football team, asked my friend, kennedy, and i to film/record the football games. so our job is to go up in the booth at the top of the bleachers to film the games for him so the team can watch it afterwards. thursday was our first day of the "job", and it went pretty well! it made us actually pay attention to what was going on. ;o) we won by the way!

our view from the top. (taken with phone camera)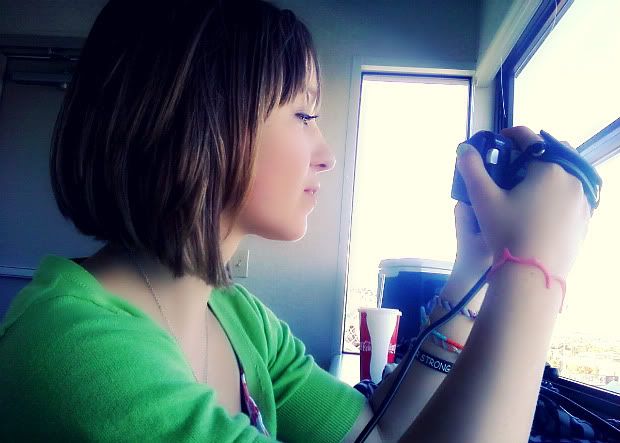 this is kennedy filming. :P (taken with phone camera)
jaynee lost her two-front teeth! she has a toothless grin now! those little suckers have been hanging by a thread for a while now, so she was excited when she finally had the courage to pull them out.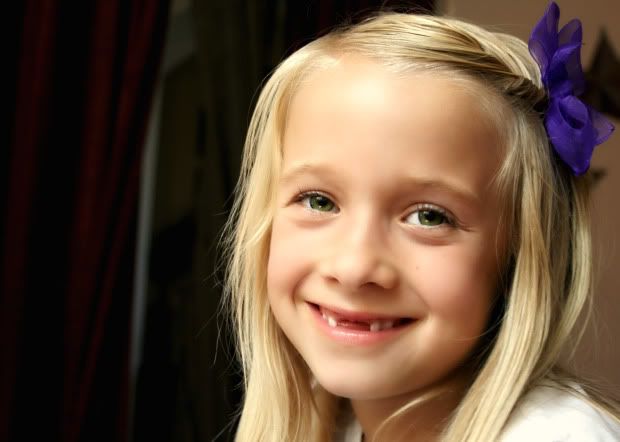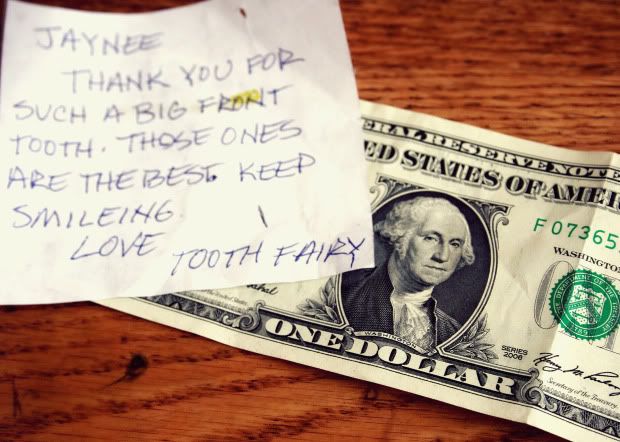 the toothfairy (aka: my dad) gave her a dollar. the tooth fairy also needs to work on his spelling! it's smiling not smileing... dad!
this next one is pretty random, and really has nothing to do with my life but...
have you seen or heard of silly bandz? they're ridiculously popular for kids right now! they're rubber bands that come in a ton of different shapes and colors. i even have some ;) they're the "in" thing right now.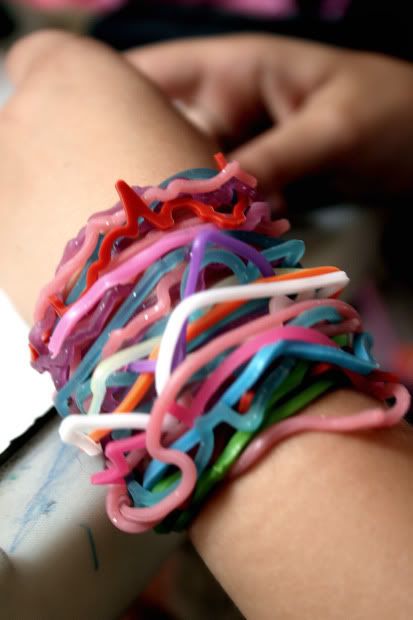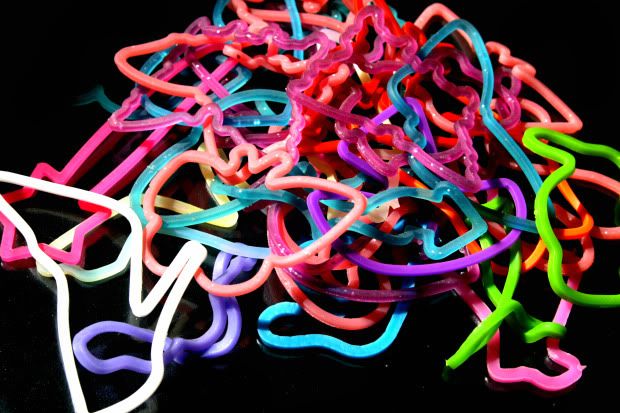 pretty crazy, huh?
so there's is a little sneak peek into my life right now! pretty exciting, huh? not really. :P
what did you do this weekend?
p.s.- can you please leave comment telling my how fast or slow my pictures are loading? i'm using photobucket to upload them, and i was just wondering how they show up. thanks :)